The reed organ on the picture was located in Ireland but originally manufactured by a company in Canada named Doherty, and this "Cathedral Reed Organ" was the largest and most expensive the company build.
When you see the picture of this barn find it is obvious, that the organ has been stored for years under really bad circumstances, and the inside condition wasn't better or even worse with damages by rot and wood worms. Possibly you think, that a suggestion to sample and make a virtual model of it must be a foolish, unsuccessful and unfunny yoke, but no, it is quite serious.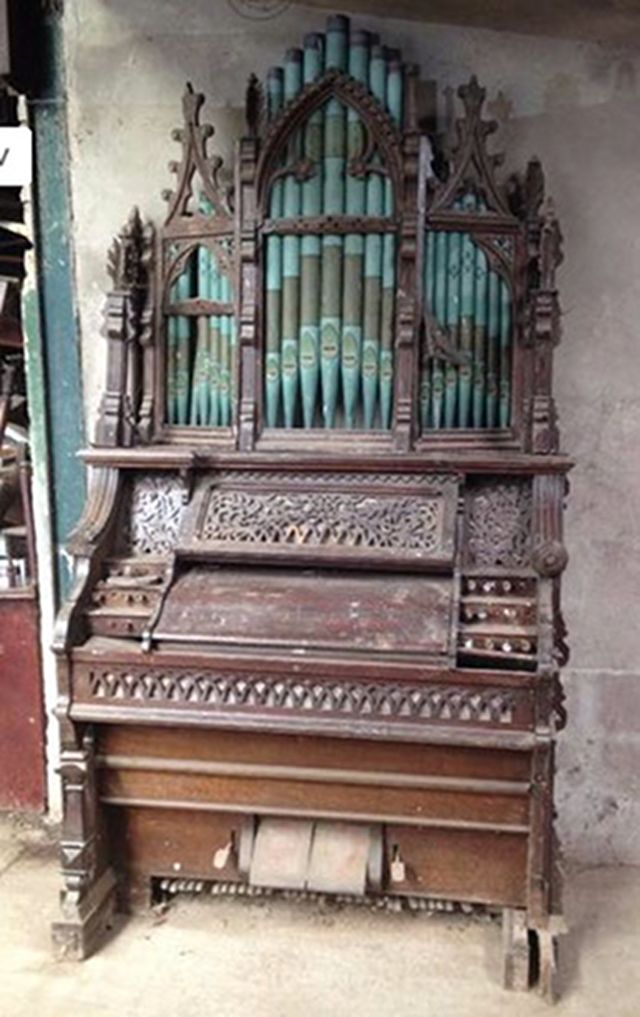 Sometimes in things, most reasonable people regard as worthless and useless apart from as firewood, a few can see value and potential. Canadian Rodney Jantzi is one of them. Previous he has restored several reed organs and approved his skills for such kind of work. When a couple of years ago he got informed about the Doherty Cathedral Reed Organ in Ireland, despite its bad condition he decided to get it moved back home to Canada. He completely took it apart and began the process piece by piece to repair, restore and rebuild and recreated missing parts. After two years of incredible patient and skilful work the organ has resurrected like the bird Phoenix: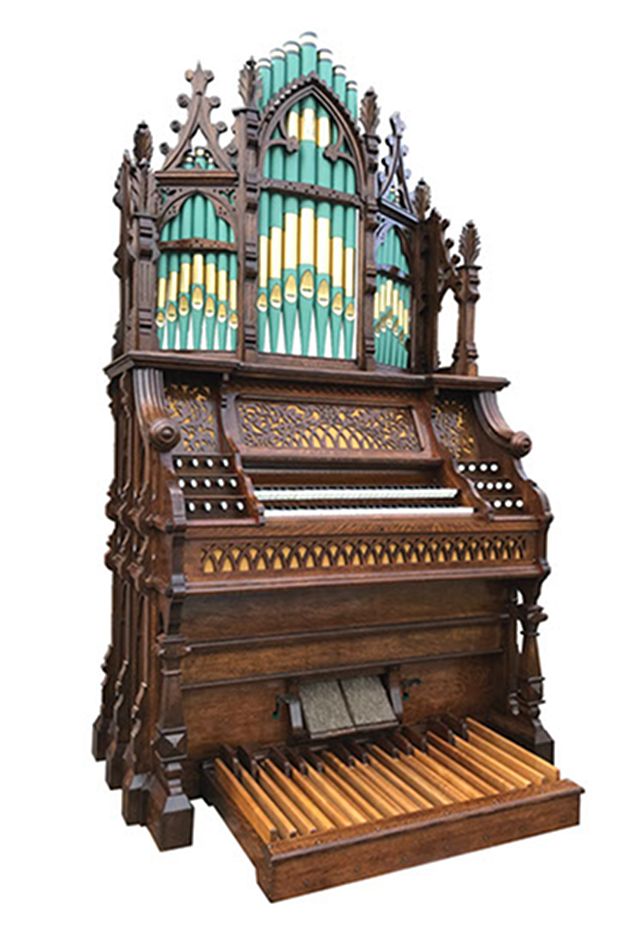 This is the crowning achievement of Rodney Jantzis many reed organ restore projects.
The fabulous rebuilding process' countless steps you can follow detail by detail in this photo documentary:
http://www.rodneyjantzi.com/dohertycathedral/index.htm
And finally you can see and hear Rodney Jantzi play the finished reed organ:
https://www.youtube.com/watch?v=ZWQGvsbbtUg
More music played on this and other of his restored instruments:
https://www.youtube.com/user/rodneyjantzi/videos
Underneath the picture of the finished instrument Rodney Jantzi writes: " … later in the spring of 2018 when the organ is transported to our church where I plan to have a reed organ concert."
At present there are only a few reed organ sample sets available for Hauptwerk. The size and the qualities of this instrument are far beyond the sampled ones. Hopefully someone is able to and can get permission to sample and make a virtual model. That could be a good and appreciated supplement.
Best regards
Johannes