Over the last couple of weeks, while at home recuperating from recent surgery, I've spent time at the computer revising the PDF template which I use to create overlays for Launchpads.
These days I print onto vellum paper (I forget which Forum member gave me this idea) then I laminate the printed sheets using matt finish laminating pouches. I then use a single Velcro strip positioned just above the top row of buttons to attach the overlay to the launchpad.
I've remade the template and created two versions - "left" and "right". I have my launchpads mounted in pairs, with a row of round buttons at the bottom and a vertical column of round buttons on the outer edge. Many sample sets required only one launchpad, so it uses a "left" template - which places the department names on the left. If two templates are needed for a pair of overlays the other one places the department names on the right.
So far I've remade templates for 4 of my sample sets. As time permits I'll do more, but for now this is it.
Here are some screen shots. They are JPEG files taken from the original PDF files, then reduced in size to upload here, so they are somewhat blurry. The original PDF files, when printed, are much clearer.
It's possible to use a PDF editor to change the colours, fonts etc as you see fit. I use Adobe Acrobat Pro running in a MacBook Pro 15-inch laptop to create these files.
First, Poblet.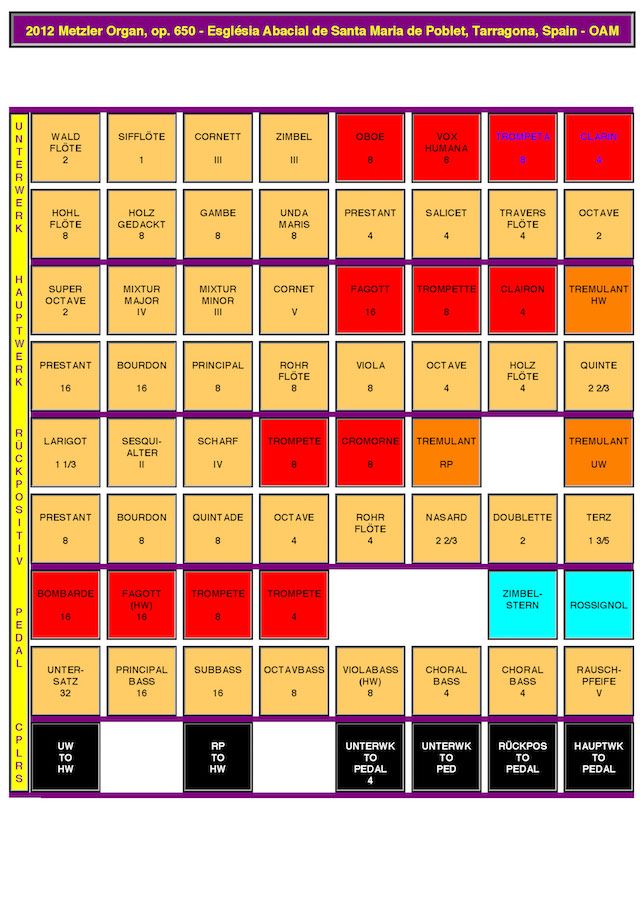 Next, Arlesheim.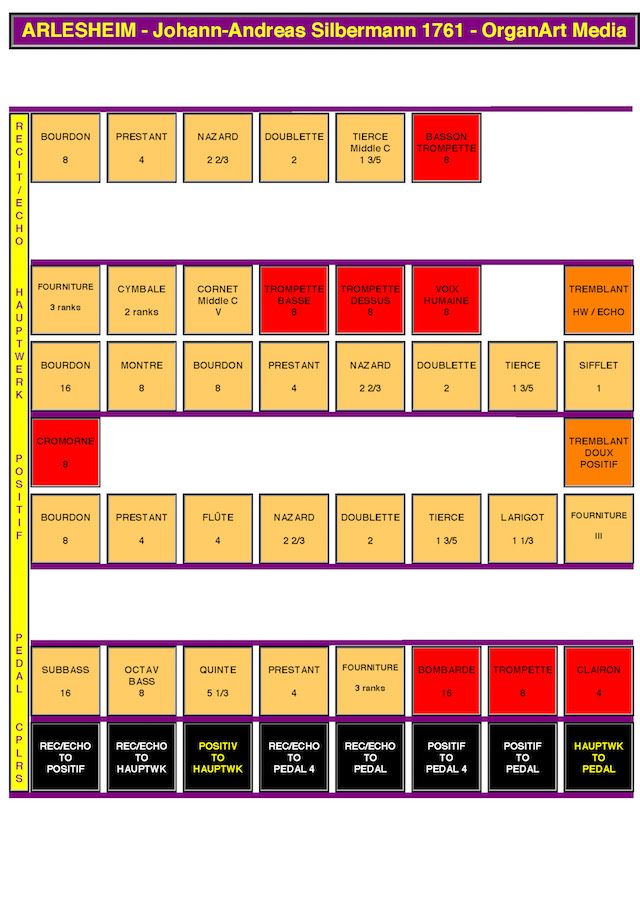 Here's the Portland Rosales Opus 11.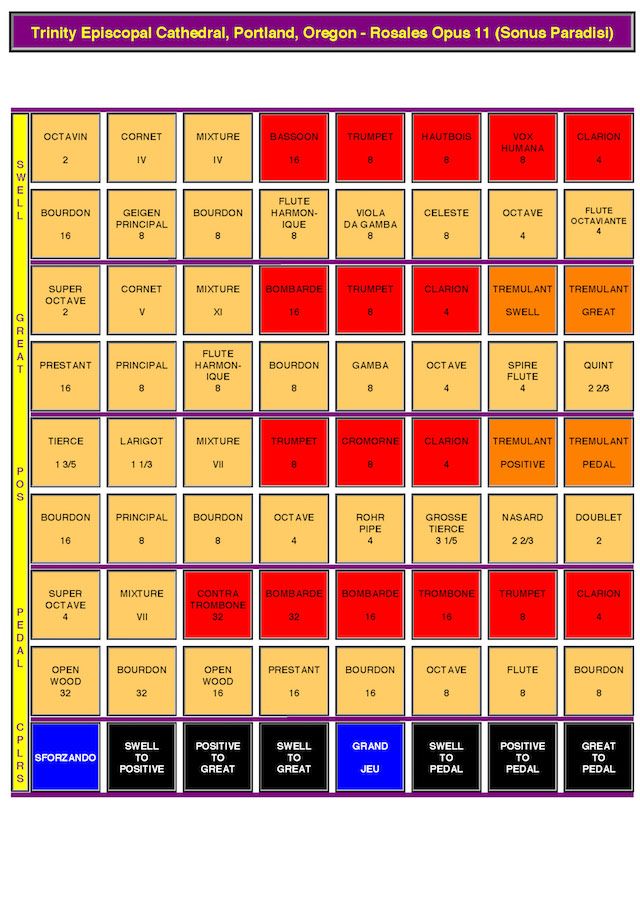 And utilising two overlays - Salisbury.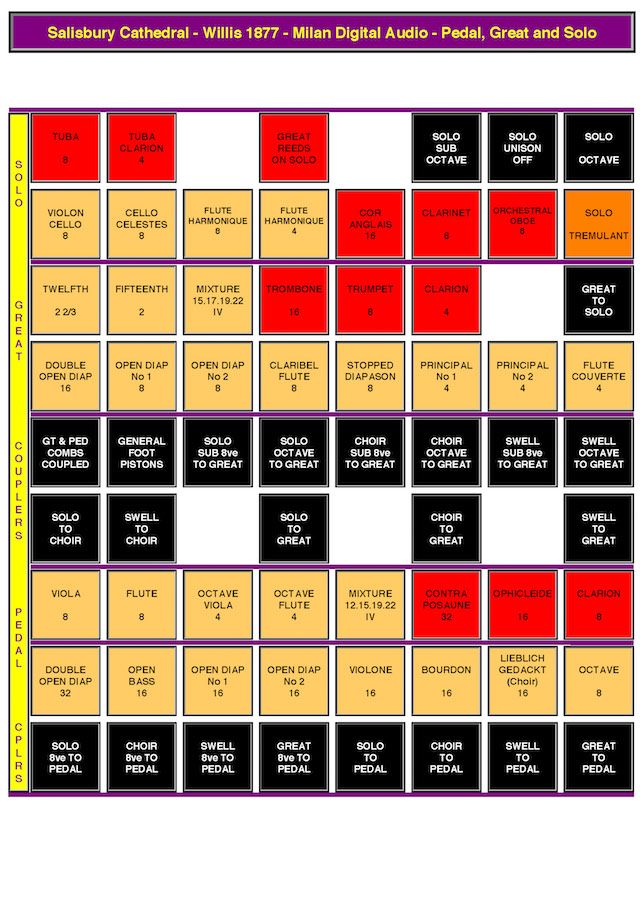 I am happy to share these, plus the blank templates, with anyone who'd like to have them.
The various PDF files are now residing in a Google Drive folder. If you'd like them, send me a PM with your email address and I'll reply with the link to the folder.
Andrew