Member
Posts: 1125
Joined: Wed Jan 06, 2010 8:53 am
Location: La Rochelle, France
Sun Jan 19, 2020 1:27 pm
Hi to all,
I've been using Arc 2 as room acoustic correction for years with a great benefit - sound getting clear and sharp, with a lot of details especially when the registration involved quite a few stops.
I upgraded to Hauptwerk V at the end of last year, and inadvertently played once with the correction 'off'. When I realised my 'mistake', I was quite surprised to realize the straightforward sound I got from HW V was very close to the one I had previously through Arc 2. It could even have been unnoticed should I had not checked on the VST AU plug-in status in Reaper as the sound was somewhat different though. Quite amazing such result could be obtained as my room natural acoustic is really poor - reference level at 61 dB -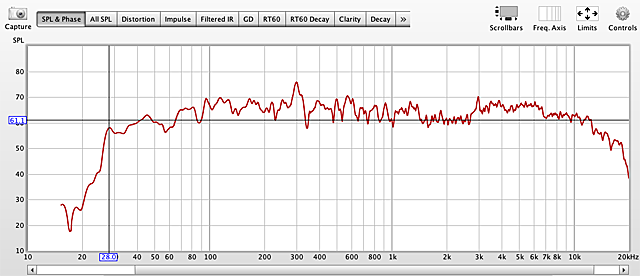 I even had a preference for that natural sound vs. a flat curve correction, since the room acoustics defaults were translating in the organ sound by making it less perfect (e.g. some pipes too present) but in my mind more realistic, yet keep the same level of detail.
Indeed, the improvement of the audio engine quality - thanks to Martin's hard work over these last few years - explains this change. No way could I have overlooked Arc2 being off with Hauptwerk 4!
Now I'm just wondering... Have any of you reached similar results? It would be nice to compare with other Arc2 users - to check to which extent I'm completely nuts or not - and to benchmark if other Room Acoustic Software users have witnessed a similar reduction through their own system.