Hello,
I'm pleased to present this following french project:
SOULLANS is a small city based in the west of France. The parish decided to change an old GEM SONATA organ to a new one. After some demonstrations the parish was convinced by the HAUPTWERK system quality. The challenge was to keep a progressive access to the organ due to different organists level despite of the use of software and computer technology. Globally they would like:
- a basic level like a traditional electronic organ, no screen, no keyboard, no mouse. The most useful stops should be activated by hardware buttons.
- an advanced level with access to the full organ registration by the use of touch-screens.
- an expert level with a removable monitor, keyboard and mouse to access to the full HAUPTWERK features.
- for the three level the organ should start and stop with one button. No operating system access.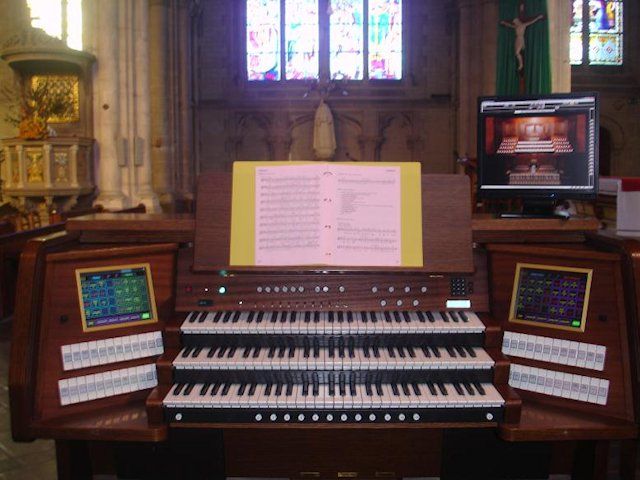 Project life:
First and by chance, I got an very old console GEM CONCERTO:
Pedal and console was not really new !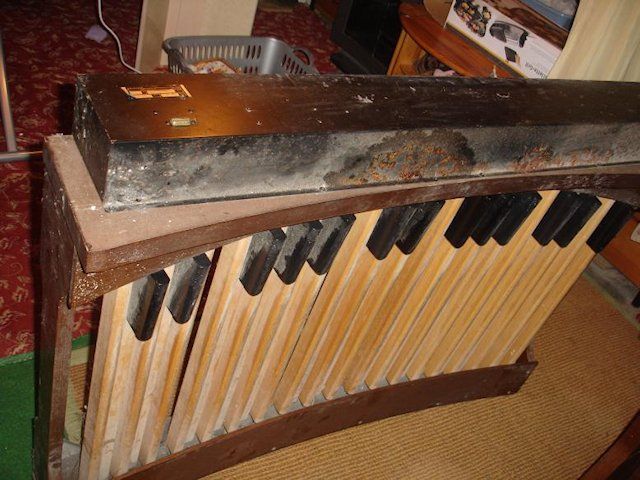 I spent some time to refresh the console and the pedals !
but the result is fine ..
An interesting work was to place the stops buttons and the androïd tablets into the side jambs.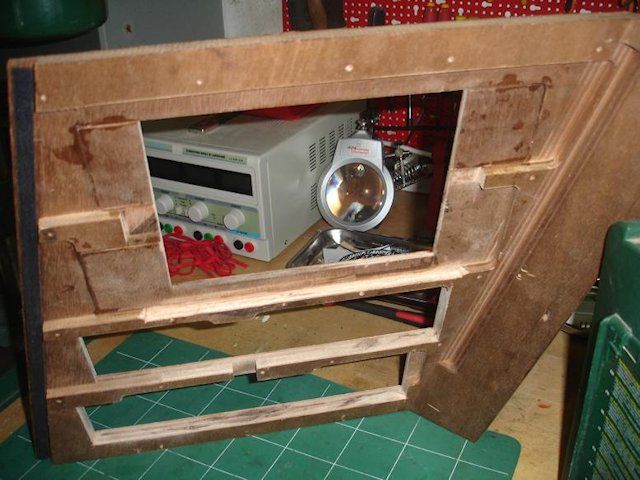 and also to find and place a wood skin on its to get a church style !
Next step is to midify the keyboards and to build the front panel.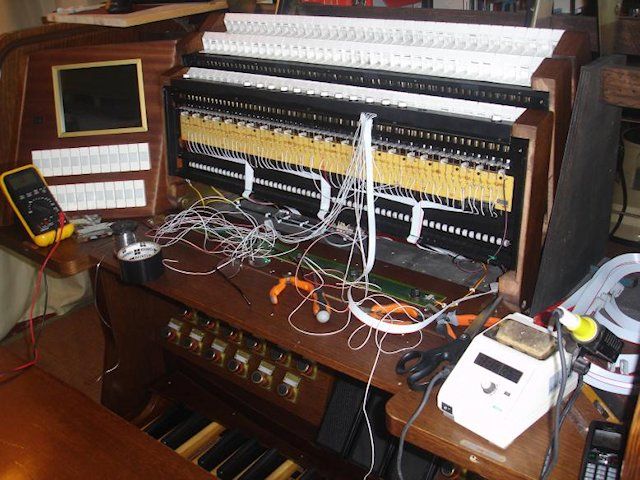 and of course to put inside the console the CPU, Audio-Midi interface, power supplies, MIDI boards from MIDI Hardware (thanks Roman), sound systems, inverter, and some wires ...
First test ! The real problem is not to interface HAUPTWERK it's more to launch it with just one button. I should to build a sequencer to launch in good order with appropriate timing all the drivers, adhoc network, tablets synchronization, Android - Windows interface and more ...
Left jamb with full stops control (four pages) on Tablet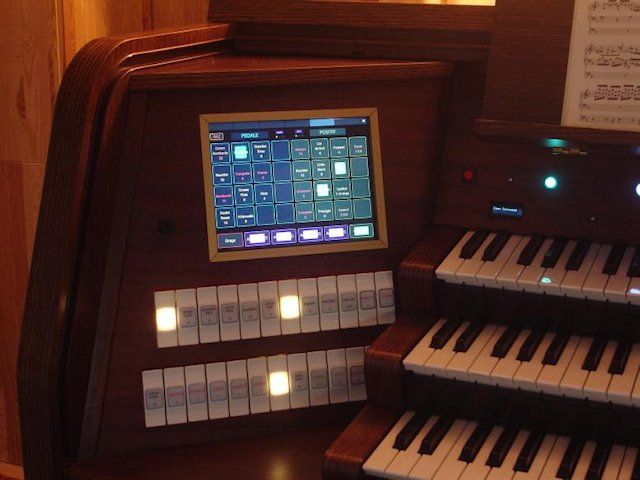 Right jamb with full stops control (four pages) on Tablet
Last point "The new organ name" !
The organ is just coming in the church. Monitor will be suppress in common use.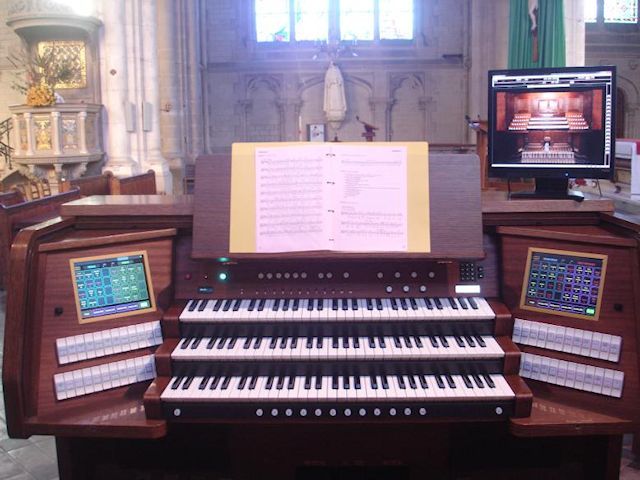 Here is an example of Tablet page. The sampleset is the St Etienne de CAEN organ (French Cavaillé-Coll) used in DRY version.
A great project, thanks to Roman (Midi Hardware) and Martin (HW) to help me in some delicate situation ..
All the best
Bernard
(More details in my web site
http://www.studio-bernard.fr
)