Dear Hauptwerkians!

We are pleased to provide an update on our latest completed organ which honours the memory of Aristide Cavaillé-Coll, the French Romantic organ builder genius.
The new organ was commissioned by a Budapest church congregation. Major features of the organ:
- 3 manuals, terrace arrangement, Cavaillé-Coll style. Inspiration: Notre Dame de Metz; St. Francois-de Sale in Lyon.


- corpus oak, accessories (drawknobs, pedal sharps) palisander.


- adjustable tracker touch keyboard with optoelectronic contacts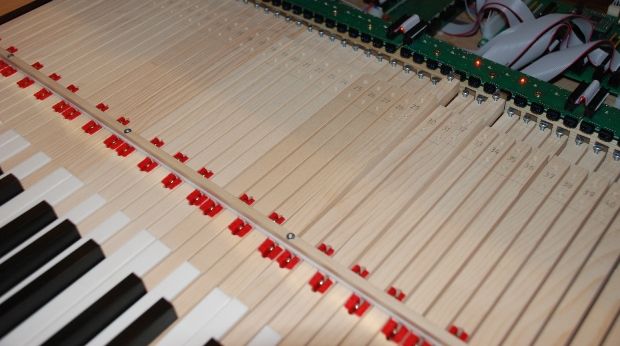 - Kimber Allen moving drawstops (with 25 mm movement), uniquely manufactured drawknobs, porcelain inserts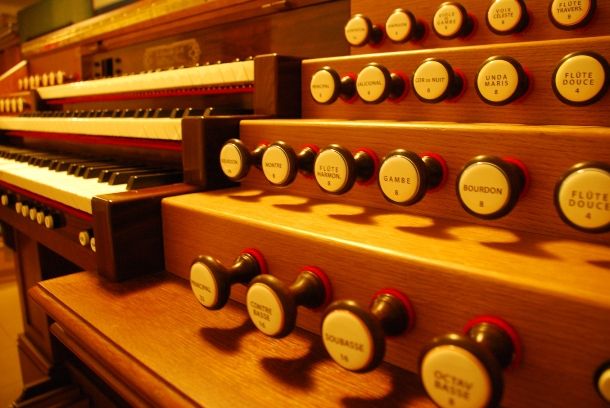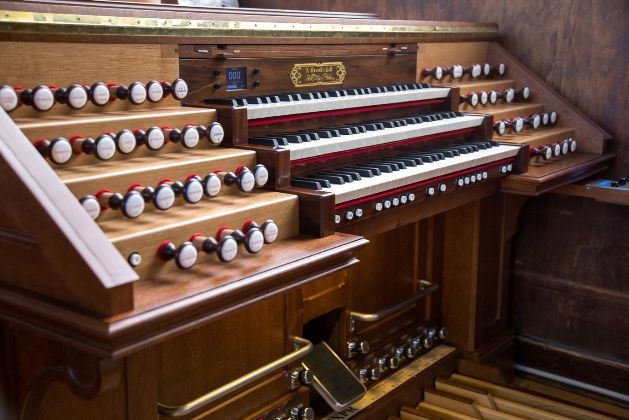 - we made a duplicate of CC's logo using copper inlay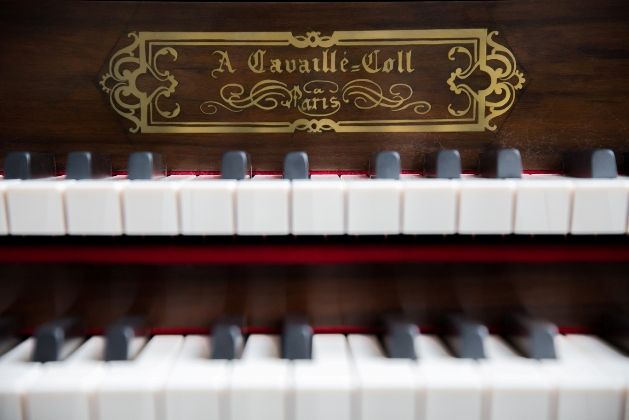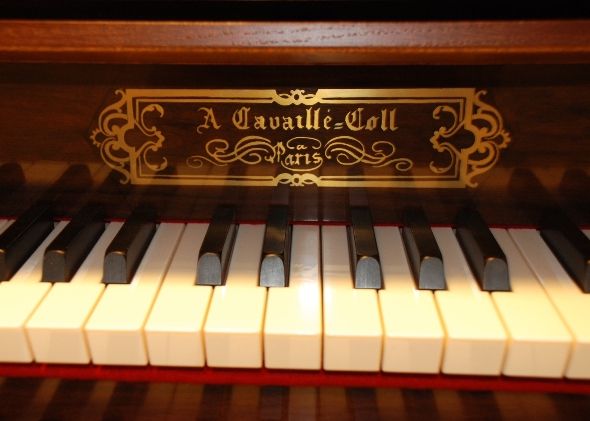 - CC style, hidden music stand that can be pulled out and opened like a drawer



-CC style organ bench (adjustable height - 100 mm)



- uniquely designed control panel hidden in the drawer





- newly designed display for the sequencer and swell pedal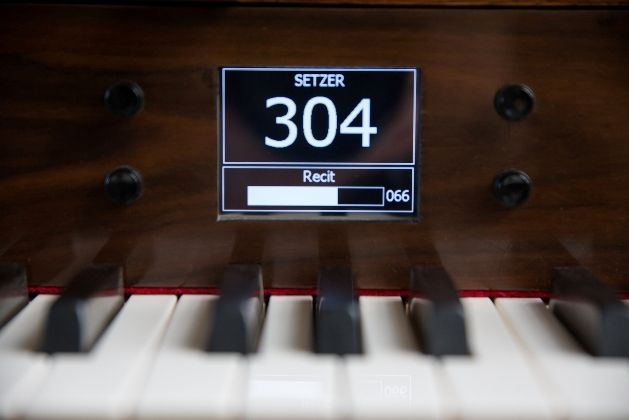 - uniquely manufactured swell pedal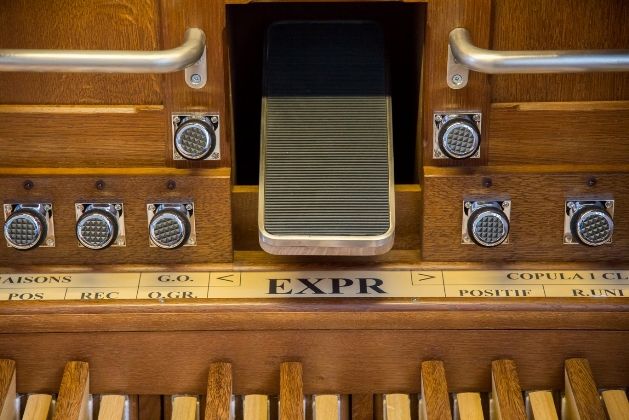 - Klann toe pistons. Here we had to enter a compromise, as we did not find appropriate foot switches that would have been CC style and could move together with the sequencer. Therefore we used toe pistons with LED response.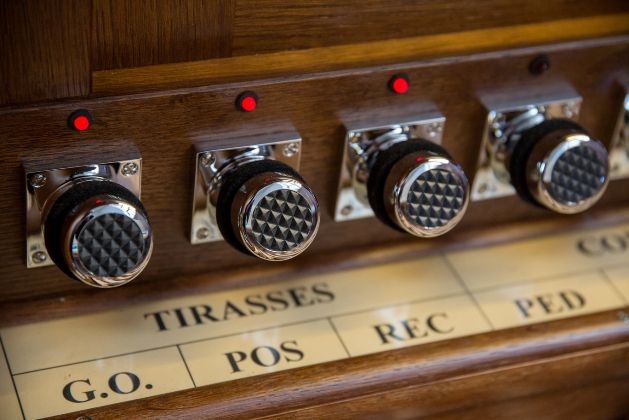 - CC style toe piston labeling, protected by glass plate




- sound sample selected by the organist of the church: Notre Dame de Metz - Milan Digital Audio

- PC. Core i7, 16 GB RAM, 240 GB SSD



- sound card: Focusrite Saffire pro 24

The organ was inaugurated on 15 November 2014. I am attaching some sound recordings from the concert. Performing artists:
László Deák:
https://www.youtube.com/watch?v=SPrJCcgOvCU

Church Organist: Tamas Fischer
https://www.youtube.com/watch?v=U5gYWgAdytk

János Pálúr:
https://www.youtube.com/watch?v=F_QVOl06Uzw

Improvisation (János Pálúr):
https://www.youtube.com/watch?v=vyo9fBfKafk

Ágoston Tóka:
https://www.youtube.com/watch?v=IvzQIgbSRcY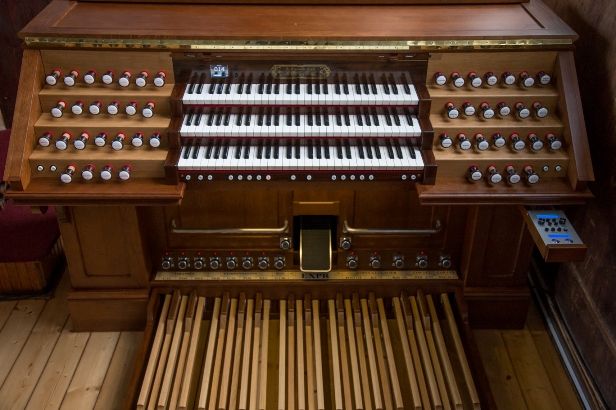 We would like to express our gratitude to Brett Milan and Martin Dyde who assisted our work with useful advice.

Our company, Vox Organi, is specialized on designing and manufacturing unique organ consoles. For further information:
info@voxorgani.com

With best wishes,
Laszlo Gesztesi-Tóth