As defined by a kind organist: All essentials covered. Built according to BDO standards. The instrument can be dismantled allowing semi-portability.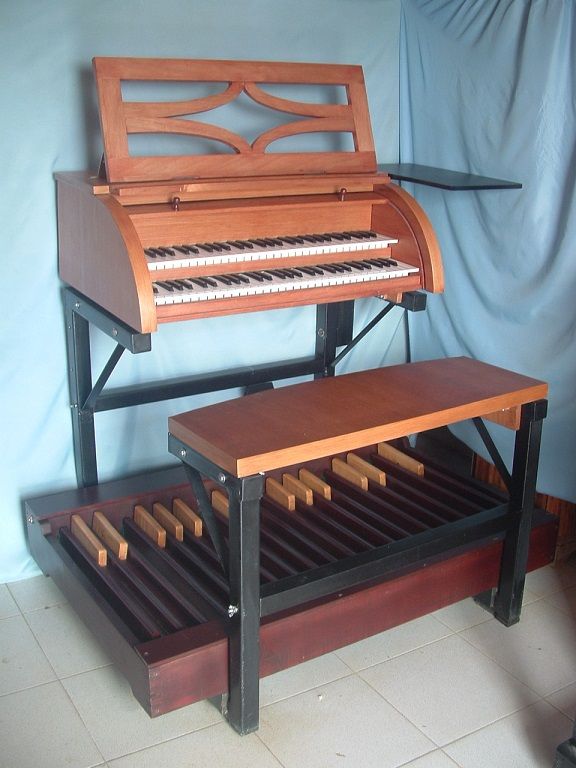 Keyboards are Behringer UMX-610. They were as easy to install as Keystation 61es' and there was no need to cut the keys at their fronts. There is a wide door at the back of the console, accesing to enough space for computers (Mac Mini type), audiocards, etc.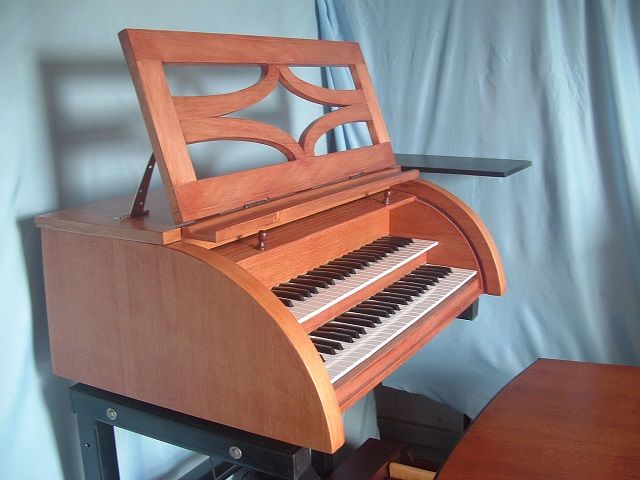 Cover is a suitable feature, and the shelf is detachable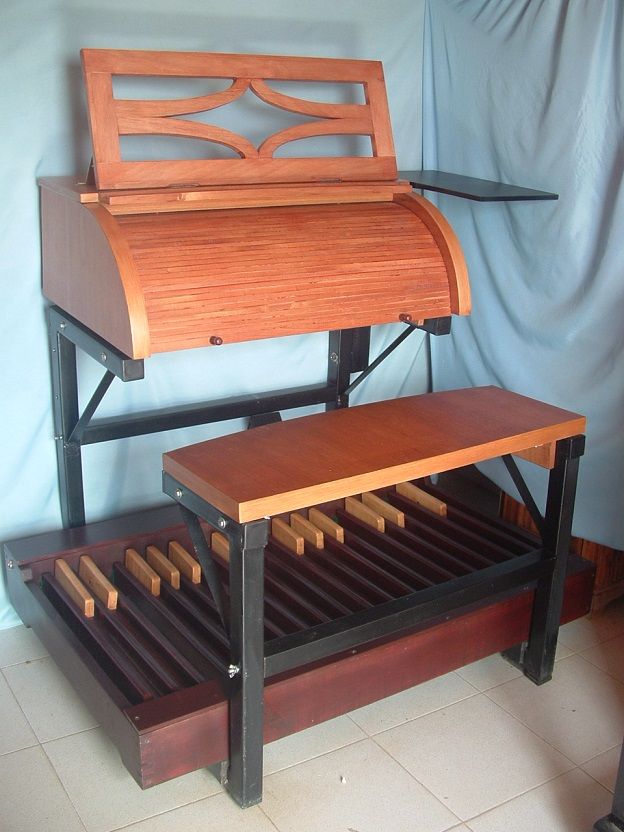 The expression pedal is a Yamaha FC7.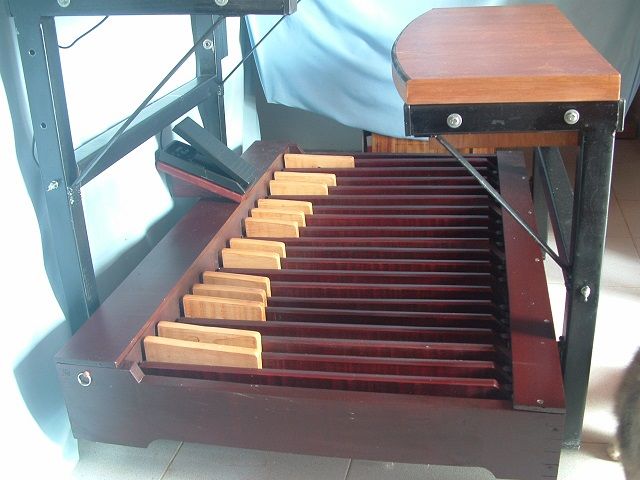 Kind regards,
Rafael