I was quite happy with my RODGERS 990, and assumed it would be the last organ I privately owned. However, when a friend told me about an instrument in Texas that was being removed, and replaced with a newer console, I was intrigued. I had always teased some of my organist friends that I would some day have a four manual console, but I never really thought it would happen.
I called the local Rodgers dealer, and he told me yes, the console was indeed available. The clincher was that the church did not want money for the unit. They were really more interested that it be rebuilt, and used again by someone who would appreciate it. The local dealer understood that this was to be a Hauptwerk conversion, and thus he asked and I agreed to allow him to remove all of the electronics and use the good components as a source of parts to repair other instruments. Andrew did a wonderful job in gutting the console for me, and was very careful to leave appropriate wiring harnesses intact and ready for conversion. His careful work saved me many hours of wiring, and ringing things out.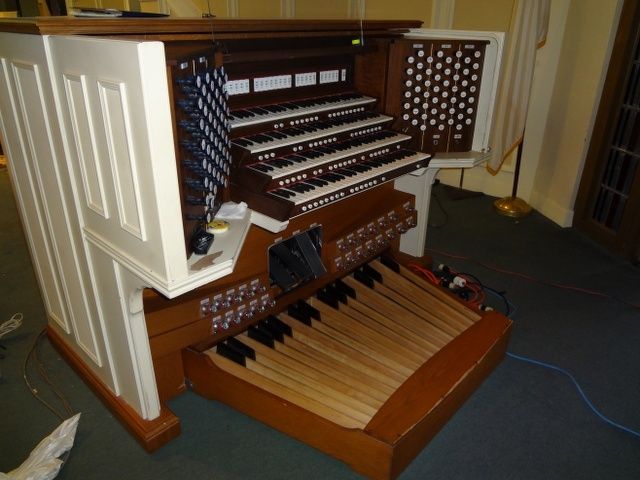 This is the console in it's old location.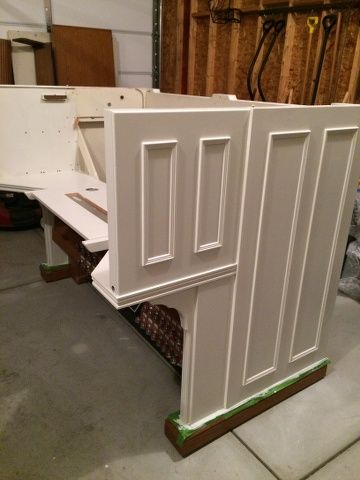 This is the console in my garage, touching up the finish, and preparing to move into the house.
Mid way through the wiring. My office was a mess for a couple of months during the conversion.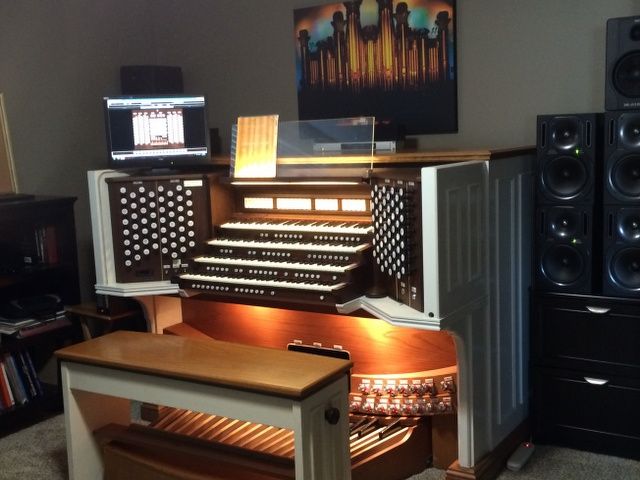 And the final result. There are a few things to work out still, but for the time being I am having fun finally playing it.