Mon Nov 13, 2017 9:09 pm
The hardware is finished and we're just awaiting final configuration of the audio system! This setup was commissioned by a touring artist who wants to practice at home in the comfort of the single garage. The manuals are refurbished and the pedalboard is from Organ Supply Industries. The custom table was built by us. A basic setup was requested soley to facilitate practice. Thus the limited number of pistons and single expression shoe.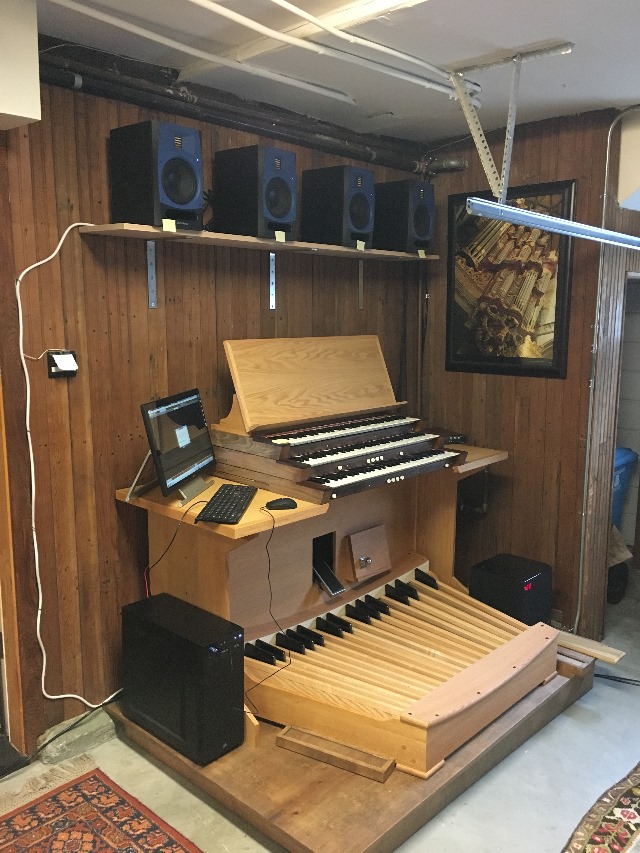 The organist uses an 'AirTurn' page turning device seen on the shelf with the single toe stud which is mapped to the registration sequencer 'Next' function. The single expression pedal can either serve as master volume or as a swell shoe.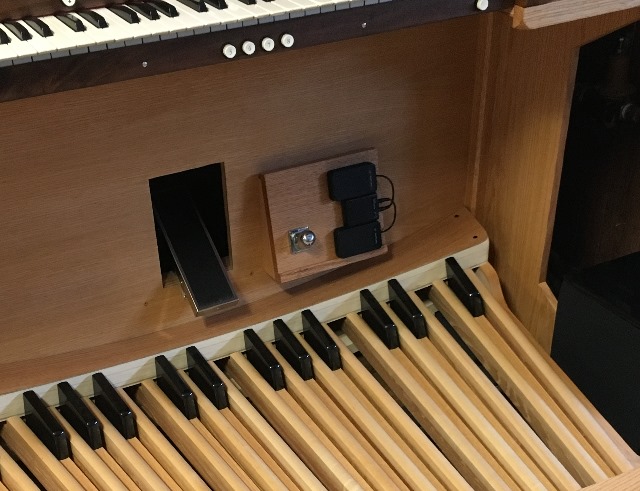 MIDI encoders (HWce2 for keyboards and pistons, mpc32xrs for the pedalboard) are from MIDI Boutique. It is my preference to use a separate encoder for the pedalboard. This makes the pedalboard a stand-alone MIDI controller that can be used apart from the console if desired.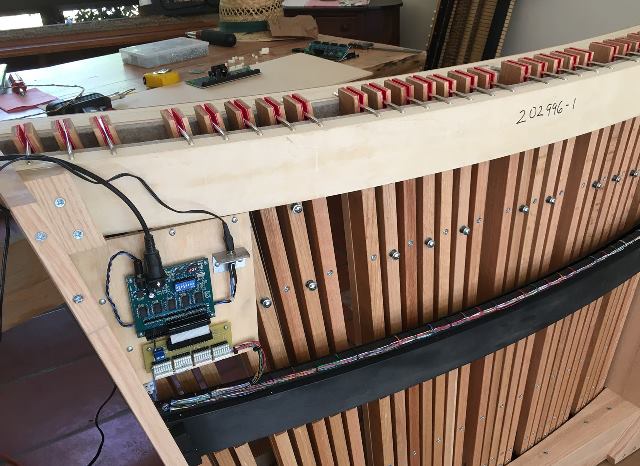 The audio interface is a Focusrite Scarlett 18i20 with four front powered speakers, two rear surround powered speakers, and a powered subwoofer.
François Ratte supplied the computer hardware, audio interface, and speakers.
Rosales Organ Builders rehabbed the keyboards.