Member
Posts: 14
Joined: Mon May 08, 2017 6:59 pm
Location: Venezuela
Tue May 09, 2017 6:19 pm
2K + P model.
Counterweight kind MIDI keyboards, USB cable enclosed.
29-keys MIDI Pedalboard; MIDI-USB cable and AC/DC adapter enclosed.
Built according to BDO specifications.
Semi-Portable.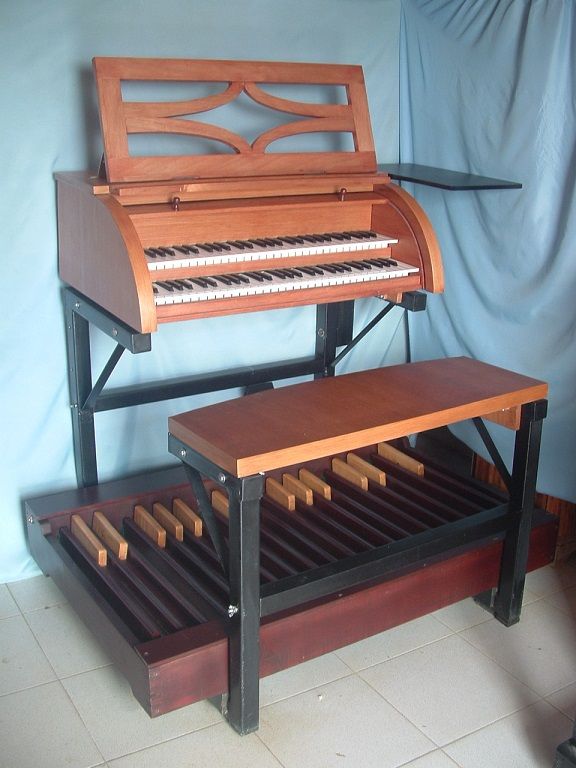 Ideal as practice organ for beginners and low-budget amateurs. However, suitable to play almost any piece of the organ classical repertory.
You can use your own computer and audio system.
Designed and built to be exported as Mailing package, avoiding higher Freight expenses.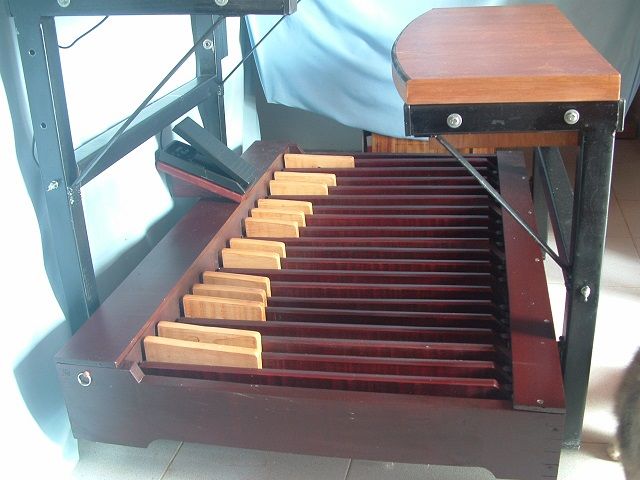 Available options:
i) Basic console, no accesories: US$1,470.00.
ii) With Expression shoe only: US$1,600.00.
iii) With 3 chromed Toe-studs only: US$1,640.00.
iv) Complete with Expression Shoe and 3 Toe-studs: US$1,770.
We built it also with Tracker Touch keyboards. Contact us and request a quotation.
Made to order. Allow 6-8 weeks to delivery.
See Demos here:
https://youtu.be/msxwKKVQku0
; and
https://www.youtube.com/watch?v=ZZ0aFYRt9Ek
Visit our orders page, spanish language:
http://organeriamidi.net/producto/om210h/
Thanks in advance for your order.
The Organeria MIDI C.A. Team.