Wed Jun 23, 2010 8:30 pm
I am happy to announce that my 3-manual version of the popular Litomysl organ has been updated to work with Jiri Zurek's latest 24-bit wet "version 2" samples.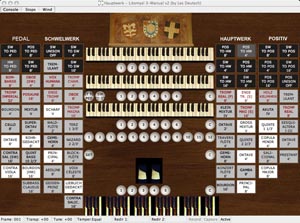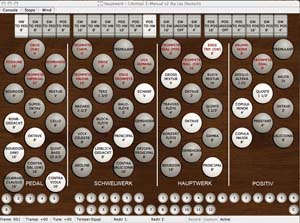 It is important to note that my old organ definition will not work with the new samples since Jiri has renamed many of the relevant folders and included separate release samples. If you are using my 3-manual version of the organ and you upgrade your samples, you must also upgrade my organ.
By the way, the new 24-bit samples are excellent. I have spent a few hours playing them and they are more responsive than before. The reverb tails are much improved too. The sample update is definitely worth the price. I suggest you buy the upgrade now before the price goes up next month.
As always, my organ files can be found at my web site at
http://www.nightbloomingjazzmen.com/NBJ ... tware.html
and, as always, they are free. I also provide the CODM source file in case you want to make further modifications or simply see it is written.
Have fun with it!
Les